Hindley Junior & Infant School Council Leadership Team
2018-19
Every child has a Voice
Each year children apply for the role of school councillor in every classroom, for the children in Key Stage 1, they are chosen by the Class Teacher and their fellow peers.
What is a School Council Leadership Team?
A School Council Leadership Team is a group of pupils who are elected to represent the views of all pupils and to improve their school.
What does it involve?
Our School Council leadership Team meet every 2 weeks with Miss McKeever to discuss and sort out problems and ideas. These may include school lunches, behaviour, business plans or ideas for fundraising events. Members of the School Council Leadership Team will be responsible for carrying out ideas that they have agreed, such as planning charity events, school workshops, meeting with Governors or other communities and putting forward views of other children in the School.
What jobs are there within the School council, Leadership Team?
Each year, Miss McKeever elects one KS1 and two KS2 representatives from each class to be members of the School Council Leadership Team. The team will then meet to elect officers such as:
Admin distributer
Chairperson
Vice-Chairperson
Secretary
What makes a good School Council Leadership Team?
A good School Council Leadership Team is one that represents the views of the children and gets things done. These are some of the things that make our School Council Leadership Team effective:
Regular meetings
Good communication between Representatives and their classes.
Smaller groups (sub-committees).
Do they get things done?
Good School Councils do get things done, our examples include:
Improved playground and field equipment;
Introduced a recycling area;
Introduced a new motto and sign;
Raised funds for different charities;
Purchased a defibrillator for our school.
Do you get out of lessons?
School Council meets fortnightly during lunch time, so valuable lesson time is not missed.
School Council 2018-19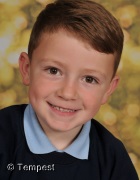 Lucas - Year 1

My name is Lucas, I am 6 years old and I am in Year 1. My favourite sport is football and I support Arsenal. My favourite food is Chinese but I don't like spicy things,. I enjoy doing maths with my Mum and learning new things. I like helping people and being everyone's friend.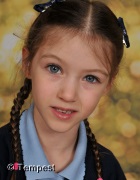 Olivia - Year 1

My name is Olivia. I like the TV show Claude and Christmas. I dislike prawns and people telling lies. My hobbies are telling jokes, Gymnastics and swimming, My favourite book is spike says. When I grow up I would love to be a police lady.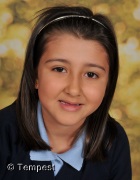 Rani - Year 2

My name is Rani and I'm 6 year's old and in year 2. My hobbies include reading, playing on my tablet, going to swimming and Rainbows. I like to cook and bake. My favourite food is chicken pesto pasta. I don't like spiders and monsters.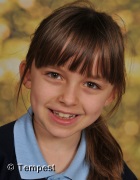 Olivia - Year 3

My name is Olivia and I am seven years old. I like ice-cream and I dislike snakes. My hobby is swimming.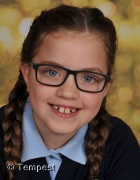 Phoebe - Year 3

Hi my name is Phoebe. I am in Y3 and I am 7 years old. I like pepperoni pizza. I dislike tomatoes, bullies, spiders and when my hair is a mess. My hobbies are swimming, reading, writing, skipping, riding my scooter and gardening.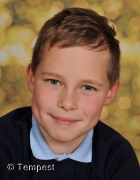 Bobby - Year 4

Hello I'm bobby and I am 8 years old. I like football and drawing. I have one dog called Sasha and a budgie called Bertie. I don't like oranges and unkind people. My hobbies are playing rugby for St. Jude's and reading. I really enjoyed diary of a Wimpy Kid.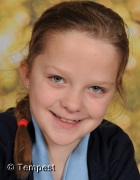 Olivia - Year 4

Hi my name is Olivia and I'm in year 4. I have been on the school council for the last 2 years. I am 8 years old and I love going to Brownies. My favourite subject is English. I don't like creepy crawlies. I enjoy swimming, reading and baking. I like ice lollies and chocolate. My favourite film is the Greatest Showman. When I am older I want to be a teacher.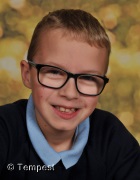 Hayden - Year 5

Hi my name is Hayden and I am in Year 5. I am 9 years old. I like going to Blackpool and I dislike dogs. I like playing mine craft on the Xbox.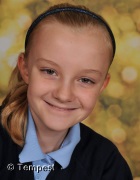 Ruby - Year 5

My name is Ruby and I'm nine years old. I am in year 5. I like with my Mum, Dad, two annoying brothers and my dog called Gizmo. My hobbies include dancing, reading, acting, singing, drawing and making videos, I dislike spiders, hotdogs and bullies..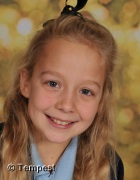 Erin - Year 6

Hello, my name is Erin and I am 10 years old and am a member of the school council. I love making friendship bracelets but I hate spiders. My hobbies are running, gymnastic s and Brownies.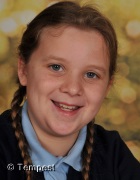 Madison - Year 6

Hello my name is Madison, I'm 10 and I am in Year 6. I love food, art and animals. I dislike mean people. My hobbies are tennis, basketball, rugby, dodge ball and Morris dancing. I am always free to talk.


Click link above to see the School council timetable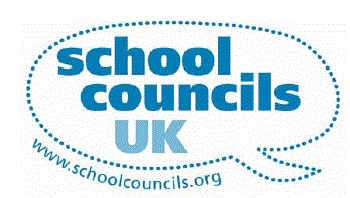 Click link above to visit the School Councils UK website


click link above to see CBBC Newsround page on School Councils