Going to school every day is the single most important part of your child?s education.? Pupils learn new things every day.
Missing school puts them behind their friends and peers.
Parents have a legal responsibility to ensure their children attend school.
You can help prevent your child miss any schooling by:
making sure they understand the importance of good attendance and punctuality.
taking an interest in their education - ask about school work and encourage them to get involved in school activities.
discussing any problems they may have at school with their Class teacher or our Learning Mentor about anything serious
not letting them take time off school for minor ailments - particularly those which would not prevent you from going to work.
Arranging appointments and outings after school hours, at weekends or during school holidays will also help to prevent
disruption to your child's education and to school.
Education Penalty Notice Warning for Non-School attendance
Under the Education Act 1996, parents and carers have a duty to make sure their children regularly attend school. If parents or carers fail to do this, they can be prosecuted.
Working within a Code of Conduct the Local Authority can issue a penalty notice to parents or carers if a child has missed a number of sessions without permission from the school.
If your child falls within one or more of these categories within a 12 week period
10 sessions (5 days) of unauthorised absence with under 90% attendance
20 sessions (10 days) of unauthorised absence
Persistently arrives late for school after the close of registration
You could receive a Penalty Notice of £60 which will increase to £120 if not paid within 21 days. The Penalty Notice will need to be paid in full before 28 days of the notice being served. Failure to pay a penalty notice may result in prosecution (a separate penalty notice may be issued to each parent for each child).
In law, an offence is committed if a parent fails to secure a child's regular attendance at school. Wigan Council Attendance Service, in conjunction with schools, will use these powers as an early deterrent to prevent patterns of unauthorised absence developing.
You may also receive a Penalty Notice for the offence of failing to secure regular school attendance under the following circumstances:
Your child is stopped on a truancy sweep
You fail to ensure that your child is not in a public place during the first 5 days of a fixed term or permanent exclusion.
The Local Authority and schools are committed to providing the best possible future for your child. If you have concerns about your child's attendance at school or if you are experiencing any difficulties please contact your school and ask for support.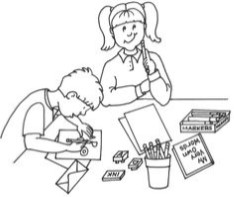 Hindley J and I School has a legal duty to promote good attendance and all staff are committed to working with parents and pupils as we feel this is the best way of ensuring as high a level of attendance as possible.
There are times when pupils need to miss school, such as when they are ill. It?s vital that they?re only absent on the days when they are genuinely ill and setting good sleep patterns, eating well and exercising regularly can make a big difference to the amount of time your child has off school.
If for any reason your child has to miss school you must inform the school office on 01942 255339.? It is a good idea to speak with your child?s class teacher to see if there is any work your child could do at home to ensure they are not left behind.
Our school rewards good and improving attendance by:
Certificate & Trophy for highest % class attendance every week.
Party for winning class every term
100% Pens awarded every term
Gift voucher for 100% attendance all year
Guidance on Illness & Absence from school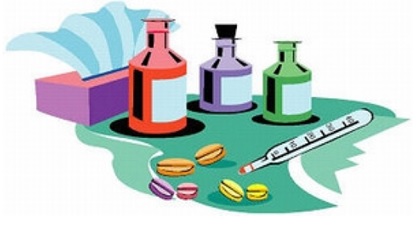 Click on link above for guidance on childhood illnesses and recommendations for absence from school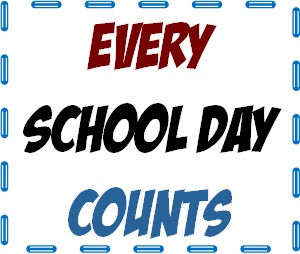 Click on the link above to see our Attendance policy