Food Allergens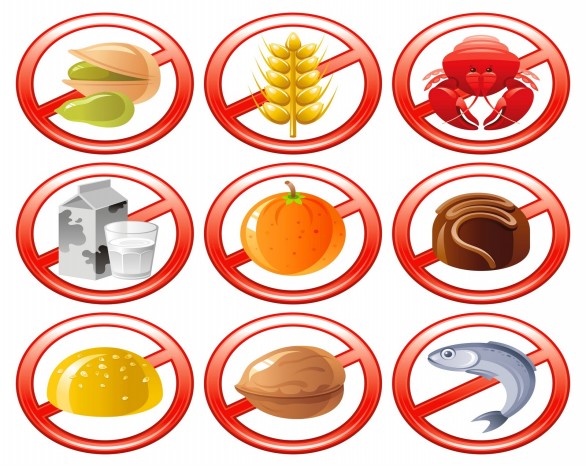 Food allergens can be life threatening. If your child has a food allergy the only way we can manage it is to avoid the foods that make them ill.

There are 14 major allergens which need to be declared:
Cereals containing gluten namely wheat (such as spelt and Khorasan wheat), barley, rye and oats
Crustaceans like prawns, crabs, lobster and crayfish etc.
Eggs
Fish
Peanuts
Soybeans
Milk
Nuts namely almonds, hazelnuts, walnuts, pecan nuts, Brazil nuts, pistachio, cashew, Macadamia or Queensland nut.
Celery
Mustard
Sesame
Sulphur dioxide or sulphites (where added and is >10mg/kg in the finished product. Often found in dried fruit and wine)
Lupin
Molluscs like clams, scallops, squid, mussels, oysters and snails etc.
Allergies and Food Intolerances at School

Some of our lunch menu items may contain nuts, seeds and other allergens.

We understand the dangers to those with severe allergies or food intolerances.

If this applies to your child, please speak to a member of the school catering team who may be able to help you make an alternative choice.